Customer Reviews
Chris has over 100 genuine 5 star reviews from his customers, listed on Google, Service Seeking and other websites.

Sharon Lee
03:04 05 Dec 20
Chris is a highly professional and expert Electrician. He worked quietly, cleanly and diligently to complete the work on time and to the highest standard. Chris also upgraded our household data/internet/wireless system and it now works like a dream. I highly recommend CLD.

Donald Fraser
06:23 19 Aug 20
Chris is prompt, reliable and very professional. I would recommend him to anyone for electrical work.

This is the second time that I have used Chris and it won't be the last. He turns up at the agreed time and his work is of a high standard. He will give you options and thought-provoking ideas. Thank you Chris

Gaylene Horsburgh
10:19 29 Jun 20
It was only a small job but l would recommend CLD Electrical.

daniel kunovic
08:12 26 Jun 20
Friendly, professional service and quality person. Highly reccomend

Chris' quality of work was top notch. Additional requirements asked for on the day and was very happy to assist. This is the 2nd time we've used CLD and will definitely be our first choice for electrical work in the future. Thanks Chris, #1 rating from us!!

Fouad Mikhael
12:12 09 May 20

Pamila Fernando
01:27 18 Apr 20
Spoke to Chris recently regarding a section of the house without power. He fixed the issue over the phone and was very helpful and professional. Definitely will call Chris again for any future issues. Recommend his services.

Steven Oliver
03:48 04 Feb 20
Thanks Chris for all the work you have done around our house was a pleasure having you help fix things up.

Martin Kojak
23:43 16 Jan 20
Very professional and reliable. Does a fantastic job and always makes sure I'm completely happy before leaving.

Martin Chittelapilly
10:25 15 Jan 20
Responsible, great quality. He is doing my electrical work big or small since 2016. He is still maintaining the 7 star rating. Single point of contact for all electric related questions and work. Chris you are going a great job keep it up..

Highly recommend. Excellent customer service and very knowledgeable. Chris did a fantastic job with tv mounting and security lights. More work to follow.

Julian Mauro
06:04 24 Sep 19
Very responsive, great turnaround time and high quality work! Will definitely be using again in the future.

Great advice, prompt and professional excellent service at a reasonable price, Chris is now my go-to for anything electrical.

Anton Wintergerst
21:05 10 Aug 19
Had a great experience of calling to get a quote and having an electrician out on site within hours to make some wires safe that were uncovered during a bathroom reno. Would highly recommend this professional, friendly and affordable electrician Absolutely amazing ! On time, great service and well priced. I was very impressed with the standard of his work.

Sharon Lewis
01:40 17 Jul 19
If you want a highly skilled electrician who will guide you through the process, has exceptional attention to detail and makes sure you are happy with the work, then call Chris. I wish all service providers were this good. Highly recommend.

Jerome Marson
12:10 10 Jul 19
Chris was absolutely brilliant. Fantastic guy and very skilled/knowledgable. Installed 5 lights for us and was generous with advice. Will definitely be calling him again!

Great service. My go-to for anything electrical.

Jane Stephens
07:14 06 Mar 19
Chris did exactly what he promised to do in a timely manner. He was extremely professional and an excellent communicator. One of the best trades people I've ever dealt with. I highly recommend him.

Linda Taylor
05:14 06 Mar 19
Got Chris to install a ceiling fan. Fantastic work. Really professional, very friendly and great work! Would def recommend CLD to others.

Jessica Lightfoot
01:30 17 Feb 19
Great dealing with Chris. Great communication. Very proficient. Highly recommend. Chris is punctual, reliable and thorough. Excellent workmanship. Chris is very reliable. He completed all work to an excellent standard, in a timely fashion and at a reasonable rate. I highly recommend his services.

Karen Wheeler
11:05 02 Nov 18
Chris completed all work to a high standard and at a very reasonable rate. Wouldn't hesitate to hire him again.

Gaetana Purton
00:23 25 Oct 18
Excellent service. Capable, professional and very obliging.Highly recommended. Chris was great in doing some work at my house. He was happy taking a call after he finished when I had a question or issue.

Chris' work was excellent, dealing with him was a seamless experience. Very knowledgeable, very helpful and professional.

Pacquita Wootton
03:50 29 Jul 18
We are very pleased with Chris' work. He called us back when he said he would and arrived when he said he would.Nice change from others we called. Very pleasant and professional man.

Tania Barsky
06:29 21 Jul 18
Excellent service, quality work and super friendly. Great communication throughout. Very happy with results.

Erika Bronstring
07:31 02 Jun 18
Excellent work,very professional job done! With my new heat and fan light my bathroom is nice and warm for the winter.I am very happy and would recommend Mr. Donovan to anyone who needs an electrician !!

Crystal Chui
00:55 11 Apr 18
Chris is professional with excellent service and high quality skills. Definitely will contact him when I have other electrical related jobs in the future.

Joanne Pearcy
03:31 06 Apr 18
A professional trustworthy electrician who has completed both large and small electrical/cabling jobs for me. Highly recommended.

Sherri Mackey
01:16 29 Mar 18
Excellent workmanship, clean and tidy, approachable and polite.

Eldin Duncanson
07:04 14 Mar 18
Chris arrived on time, did a great job and left my house nice and clean. A true professional, I would have no problem recommending him to anyone.

Anthony Beitz
13:54 04 Mar 18
Friendly service and the quality of work performed was exceptional!

Phillip Hamilton
00:44 13 Feb 18
Chris arrived dead on time and set to work enthusiastically. He took instructions from me when necessary, and in turn explained what he was doing and why. Mine was a tricky job requiring much cabling through the ceiling. Chris got the job done promptly and left no debris. Polite and with a good sense of humour, Chris is to be recommended highly.

Erin Dinneen
09:52 07 Dec 17
Chris is an outstanding tradesman. Honest, friendly, punctual and top quality work. Highly recommend him!

Judith Green
20:12 04 Dec 17
Excellent service, quality workmanship, clean and tidy. Highly reccomended

Olivia Martin
05:41 17 Oct 17
Very professional, friendly and thorough. Also very well priced. Very helpful over the phone before he came out for a quote, turned up on time, did a great job and super friendly. Highly recommend. Will definitely be using CLD Electrical again for all future electrical work. Very very happy with his service. 5 stars 🙂

Chris had done a excellent job for our home. His work was to a very high standard with competitive rate. He explained everything very clearly and very patiently, always clean after himself. Our house had quite a few things that needed to be done, Chris had worked in a swift and steady pace and managed to finish everything in very good time. We'd be happy to recommend Chris's service to anyone.

Ian Coutts
02:55 16 Oct 17
Happy with the service ...quick response and on time arrival at the premises..

mark austin
08:51 28 Sep 17
Thanks Chris for a great job today.. friendly, punctual cleaned up and then went through what was done. A pleasure to deal with and very professional. Would thoroughly recommend him. Thanks again Chris. Kind regards Lorraine and Mark.

Another excellent electrical repair experience. Chris is now my regular electrician for all electrical work. He is prompt, courteous, highly skilled, explains costs in full and prices jobs very competitively. Worksite is always left very clean. Highly recommended.

Rachel Bonifacio
09:35 08 Jun 17
Fantastic service and quality of work. Chris is very friendly and efficient. Always on time, explains everything that is required and reasonably priced. Thanks

Bonny Gwaka
01:31 06 Jun 17
Round 1 job well done. Punctual and professional. Listens and gives suggestions. Highly recommended. Definitely using his services for round 2 of my electrical work.

Always arrives on time and is very professional. Highly recommended thanks Chris.

John Biggar
20:03 22 Jan 17
Couldn't be happier with Chris' work. He arrived when he said he would, provided different options for the work we wanted done and is very personable. He's done a few jobs for us now. Definitely recommend!

Andrew Ford - Soiltech Investigations
21:52 10 Jan 17
I found CLD Electrical to be very professional, prompt and thorough. Pricing was also good. Thank you for your help.

Adam Dinneen
06:46 08 Dec 16
Chris was very courteous and professional, and he took the time to break down and explain the likely costs before coming out. When he came out he did the job super quick and did a great clean-up job! High recommend Chris' services and will be using them again in future!

Jayne Trevillian
03:09 29 Oct 16
I highly recommend Chris. Great service, great attitude, very helpful & extremely professional. I will call him again for any future electrical jobs.

Ben Cowens
05:04 27 Oct 16
Very professional operator. Very fair pricing and great workmanship. Will definitely use again and recommend to others.

Kwai Loong Lee
02:16 15 Oct 16
Great customer service! Very detail in his work and tidy.He help to lay a data cable from my hse to the granny flat which is professionally done.Highly recommend to people who needs electrical and cabling works done.

Danielle Watt
09:31 11 Oct 16
Chris was a very professional, reliable and thorough tradesperson and we are very pleased with the work that he did for us. In the future we will use Chris again and I would highly recommend his services.

Fabrian Ibrahim
23:57 07 Aug 16
Chris is a very professional electrician. He always does his work very well and neatly. He also cleans it afterwards. I have used his services multiple times and will come back to him again for any electrical jobs in the future.

Andjelko Jovanovic
06:26 03 Aug 16
I do recommend Chris to anyone, he may not be the cheapest out there with quotes but every cent you pay it will be worth it. Review tells about him and his professional work, he explains every process what he is doing and what is recommended. Thanks again Chris.

Friendly, helpful, professional and completely reliable. Ill be using Chris again.

I will recommend Chris to anyone who needs professional and friendly services for any electrical works. Not the cheapest, but definitely value for money.

Tersia van der Westhuizen
01:18 01 Aug 16
Professional and excellent customer service. Does the job properly and within safety regulations.

Competent and experienced electrician. Chris was a pleasure to deal with and straight up. Job well done.

Frankston Tube
07:11 01 Jul 16
Excellent customer service.Took time to discuss and explain each part of the work.Prices were very reasonable.Will use CLD Electrical again in the future and recommend to others.
Service Locations
Melbourne's Eastern Suburbs, Yarra Ranges and the Yarra Valley
Email
chris@cldelectrical.com.au

REC: 23635
Security Equipment Installer: 933-868-80S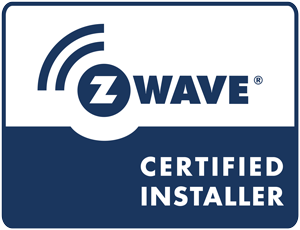 Our Services
Home Automation
Rewires
New Homes
Repairs and Maintenance
Power Points
Interior Lighting
Exterior & Garden Lighting
Security Lighting
Smoke Detectors
Supply and Switchboard Upgrades
More!